One Pacific is a new condo development in Downtown Vancouver's Yaletown neighborhood by Concord Pacific. The project will be a concrete tower located in the parking lots that are bisected by the Cambie Street bridge off ramps, just West of BC Place Stadium.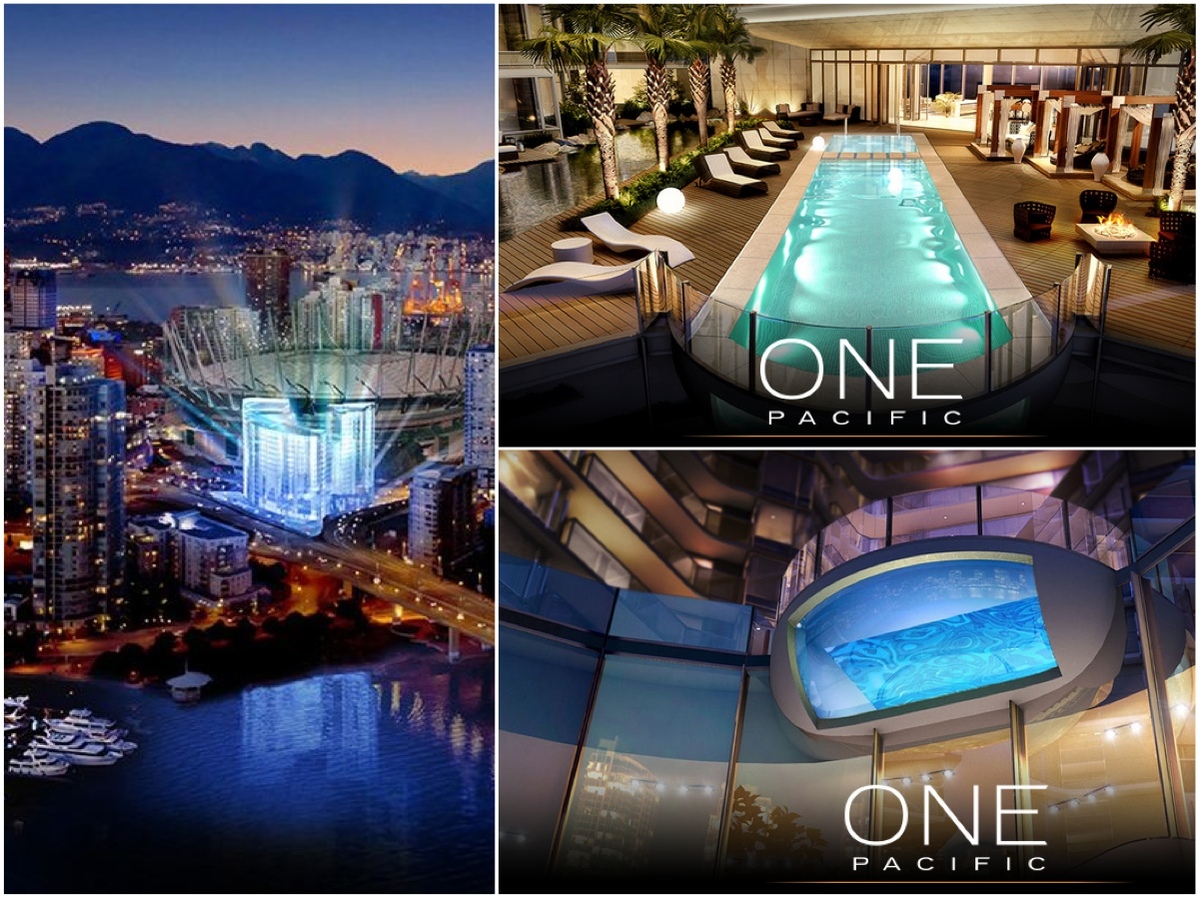 Originally the project was supposed to be called Panorama, but senior leadership didn't like the name and went with One Pacific as the project is basically one block from everything great in Yaletown.
We are expecting to see a mix of 1 and 2 bedroom suites with about 150 suites available for less than $350K. Expect all the suites to have either air-conditioning or air-cooling. Which is a unique feature in Vancouver.
Features
8'6" Ceilings
Estimated 2016 Completion Date
Air Conditioning or Air Cooling
45,000 sf of commercial space on 2 levels with the lower street level to possibly have a Starbucks and the upper level to have a fitness/gym type business.
Possibly linear kitchens
Higher-end finishing's & "smart" finishes available
Presales of this new Concord Pacific development are expected to start in June of 2013.
Please note that I have early VIP access to this project allowing you to purchase before the general public. Please call me at 604.626.5103 for more details!
DRAFT Pricing below: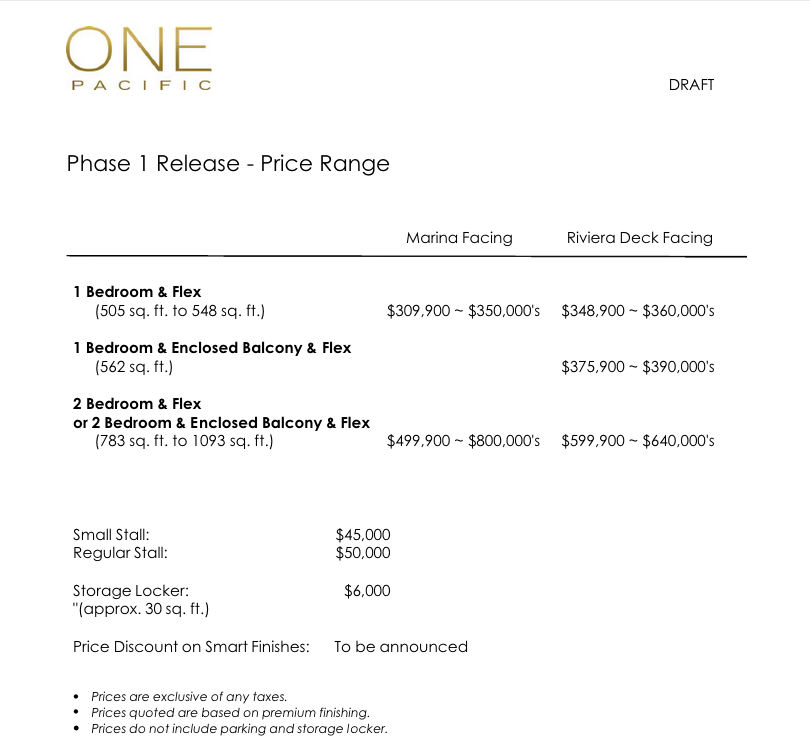 Premium Features
Smart Features